Everything Patterned Publication
£

3.00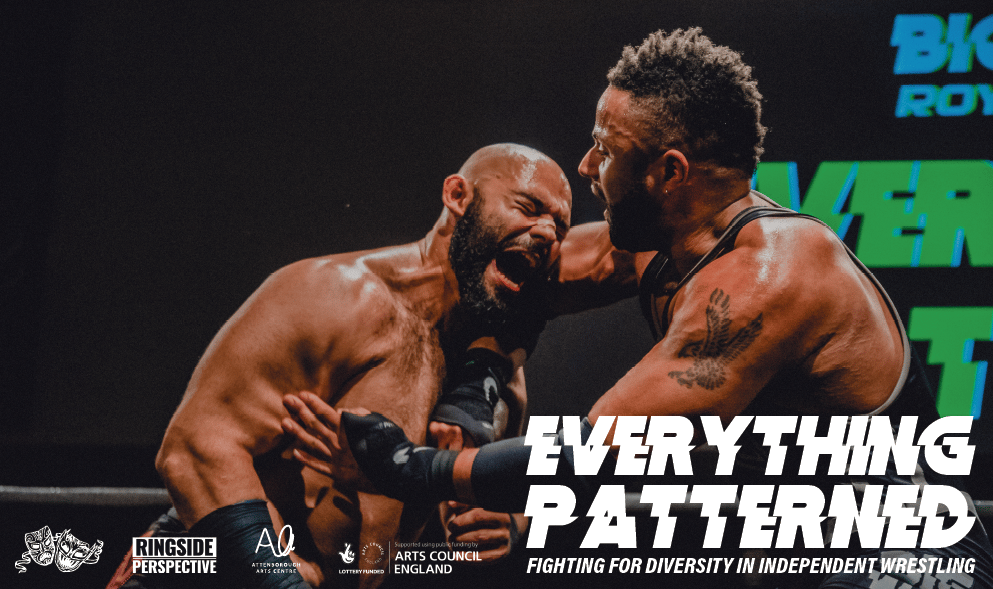 All sales after postage will be donated to Black Lives Matter.
On Saturday 12th October, as part of Black History Month Leicester, 120 fans, 21 performers, and a dozen members of the Wrestling Resurgence team, came together at Attenborough Arts Centre for a unique evening of live independent professional wrestling - Everything Patterned.
This project conceived and curated by Black British wrestler "Big Wavy" Roy Johnson, was the first time a show of all Black wrestlers had ever been staged in the UK. The live show featured seven incredible matches, showcasing the very best the British scene has to offer.

Wrestling Resurgence and Roy Johnson have a shared vision for what wrestling can be – a force for good – a place that reflects and celebrates the diversity of the world around it. As Roy makes clear in his interview, it is vital for the future success of British Wrestling that it reaches out to new audiences and markets. Projects like Everything Patterned are a positive step in that direction, that hopefully goes some way to bringing about further positive changes.
The pages of this unique publication are enlivened by action shots and portraits by one of the UK's most talented and experienced wrestling photographers Oli Sandler. Alongside these images, an essay by Dr Janine Bradbury provides the historical backdrop for Everything Patterned, reminding us of wrestling's long and troubled history with race and the representation of people of colour. Finally, an interview with Roy Johnson provides an insight into the man behind Everything Patterned, how the project came about, and what drove him to create it.